On April 28th, a 71-year old professor named Peter Dreier lit into Bashkar Sunkara in The Nation magazine with the kind of ferocity that made you wonder if the Jacobin editor had co-produced "Planet of the Humans". Titled "WTF Is Jacobin's Editor Thinking in Voting Green?," Dreier reacted to an April 22nd Tweet that was probably not intended to generate any kind of controversy:
You can even describe the Tweet as damning with faint praise since it disavows support for the Greens as a party and uses most of its 280 characters reminding his readers to vote Democrat.
Like many other liberals, Dreier repeats the same arguments that have been heard ad infinitum ever since Ralph Nader was blamed for allowing George W. Bush to be elected in 2000. Rather than holding Al Gore up to the scrutiny he deserved as Bill Clinton's neoliberal sidekick, people like The Nation's Eric Alterman and the singularly loathsome Todd Gitlin blamed Nader for being a "spoiler".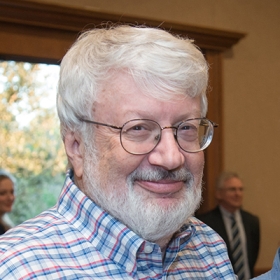 Peter Dreier
I had never run across Dreier before but a brief search reveals that he was the subject of a 2014 LA Review of Books article by Tom Gallagher titled "Those Still Going on About Ralph Nader Electing Bush in 2000 Should Desist". The LA review, which is many degrees to the left of the NY Review of Books, gave Gallagher the opportunity to answer Dreier's Huffington Post article titled "Nader's Hypocrisy," which claimed that "Without Nader, there'd have been no President George W. Without George W., no war in Iraq." Get it? Dreier has been writing this kind of bullshit for the longest time.
Gallagher informed his readers that Dreier was a big-time Obama fan, "displaying a life size cardboard cutout of the man at the party he was hosting and I was attending." Like many people today who hope that Biden can carry on the Obama tradition, Dreier probably didn't concern himself that much with Biden's avid support for Bush's invasion of Iraq, nor Obama's own dubious "peace" credentials. Gallagher sets him straight:
Well, since Peter Dreier's main charge against Nader is that he enabled Bush to start the Iraq war, let's stick to "Iraq war-like" things. For one, there are those who consider the drone-based missile attacks Obama orders in Pakistan, Yemen and elsewhere violations of international law, which is to say, war crimes. And there are those who fault him for unraveling the major legal achievement of the Vietnam War opposition, the War Powers Act, when he bombed Libya without Congressional approval. And then there's those who think that sending more troops to Afghanistan after seven years of war, the way he did, was either a very stupid or a very cynical act — and not that many people think he's stupid.
Dreier tries hard to make a vote for Biden sound palatable. "Thanks in part to Sanders, and the Democratic Party's leftward shift, Biden has adopted other progressive stances on key issues—the minimum wage, health care, workers' rights, abortion, climate change, and college debt—and could be pushed further left during the campaign and after he takes office." There's a big push going on to sell the Biden campaign to people in their 20s and 30s who can't stand him, including the women who are disgusted by the arguments of Linda Hershman in a NY Times op-ed "I Believe Tara Reade. I'm Voting for Joe Biden Anyway."
Just two years after Sunkara launched Jacobin, he was working assiduously to burnish his left credentials. This meant downplaying the Sandernista politics of the recent past, getting ISO'ers and other Marxist critics of the DP to write for Jacobin, and generally striking leftist poses. He threw the gauntlet down against the liberal establishment in the pages of The Nation in an Open Letter that had this subhead: "Liberalism—including much of what's published in this magazine—seems well-intentioned but inadequate. The solution lies in the re-emergence of American radicalism."
In introducing himself to Nation readers, Sunkara supplied a bit of autobiographical information. At the dinner tables of childhood friends, he was pressed to identify himself ideologically. He would "meekly" call himself a socialist, all the while regretting that he couldn't just utter the word "liberal" instead. "Like Sweden?", he would be asked. He replied, "No, like the Russian Revolution before its degeneration into Stalinism." In just a couple of years he would become a diehard Sandernista, never once being discomfited by his idol's insistence on describing socialism as what they have in Sweden.
As might be obvious at this point, Sunkara has been carrying out a delicate balancing act since he launched Jacobin. He hopes to become the leading authority on Marxism by tracing his lineage back to Karl Kautsky, an aspiration that draws sustenance from the articles written by Lars Lih and his disciple Eric Blanc over the years. Filled with erudition, Lih and Blanc's work is bent on elevating Kautsky and demoting Leon Trotsky.
As a symbol of uncompromising revolutionary ambition, Trotsky hardly seemed to be a useful figure for the Jacobin intellectuals to exploit. They became specialists in connecting the dotted lines between Kautsky, Lenin and Bernie Sanders. Sunkara hoped to keep left and right in perfect balance. In his left hand, you had Kautsky and in his right Bernie Sanders, a professional politician who now endorses Joe Biden. Like Philippe Petite walking a tightrope across the Twin Towers in 1974, Sunkara has to find a windless day to make the daring trek across the political landscape. Needless to say, the past few months have amounted to a political category-5 hurricane, so it is not clear that a balancing act can work.
Sunkara got around to replying to Dreier on May 4th in a Nation article titled "What Should Socialists Do in November?" Despite the nod to Hawkins that got Dreier so worked up, there's a wink-wink, nod-nod aspect to his article that makes the difference between them vanishingly small:
Of course, I'd rather see a Democrat in the White House than a Republican. Biden is part of a centrist party that has within it not just the oligarchs he favors but a progressive, labor-oriented wing, as well. Trump, on the other hand, is the leader of a right-wing party filled with reactionaries. It's obvious that socialists would rather be the political opposition to a government composed of centrists than one of the radical right.
This is just another way to tell DSA'ers that it is kosher to vote for Biden. Like Earl Browder, who saw the need for the CPUSA to run its own candidates to give the appearance of class independence, Sunkara says his personal choice is a vote for Howie Hawkins. Very radical of him. Yet, who you vote for is personal, not political. Don't you see?
If it is up to leftists to make personal decisions about who to vote for, why stand in the way of those who succumb to the pressure of voting for Biden? As Sunkara put it, "I'd rather see a Democrat in the White House than a Republican." Wink-wink, nod-nod.
Instead of—god forbid—using his authority to actually help build the Green Party, Sunkara subscribes to the theory of building a surrogate within the Democratic Party:
What I left unsaid is what kind of organization could spearhead this strategy—a "party-surrogate." This would be an organization that, as Jared Abbot and Dustin Guastella argue in Jacobin, "would be internally democratic, financed by dues, focused on member mobilization, and organized around a workers' agenda." Such a vehicle could contest elections on the Democratic Party ballot line—not ordinary Democrats, but candidates bound together by a simple, common program, who eschew corporate funding and are propelled to power by a broad membership base.
This is the same Dustin Guastella who lectured Jacobin readers against trying to help start a new left party in an article titled "Like It or Not, If We Run Third Party, We Will Lose". But Dreier is not assuaged by what Sunkara and Guastella tell DSAers and Jacobin readers in these kinds of circumlocutions.  He wants the Full Monty, with them on the stage fully naked, playing trumpets and banging the drums for Biden.
Missing entirely from both Dreier's attack and Sunkara's defense is any recognition of the gravity of the situation we now face. Economists, except those writing for the Hoover Institution or the Heritage Foundation, are predicting a plunge into Great Depression type misery with hunger, homelessness and the lack of healthcare on a monumental scale. Meanwhile, Laurie Garrett argues that a three-year pandemic is the best case scenario.
Facing such a disaster, what hopes can we place in either a Biden presidency or Sunkara/Guastella's "party-surrogate" model that is based on incremental change through the election of candidates like Alexandria Ocasio-Cortez, who was the only Democrat to vote against Trump's pro-billionaire bail-out. There are 236 Democrats in the House of Representatives and only 1 votes the right way? Is the idea to organize DSA to back candidates who think and act like A. O-C? To tell you the truth, I'd expect her to become much more like Nancy Pelosi than the other way around.
Right now there are wildcat strikes taking place all around the country. Imagine the impact it would have if DSA began organizing people to get jobs in meatpacking houses, Amazon fulfillment centers and other front-line essential companies. In the 1930s, the CP sent people into coal mines, steel mills and auto plants. The Trotskyists sent Farrell Dobbs into a warehouse doing the same kind of dirty work that Howie Hawkins did before he retired as a Teamster last year.
The SWP miscalculated in 1978 when it pressured me to take a job as spot welder in Kansas City. If I were in my 20s today, I'd be far more willing to become part of a radical working-class movement that is destined to take shape today under conditions unlike any I have seen in my entire life.
For the DSA to become part of this burgeoning movement, it will have to wake up to the reality we face today and drop the neo-Eduard Bernstein incrementalism. The idea of slow and steady change leading to a social democratic government in the USA 20 or so years from now is utopian. It is far more likely that we are headed into unimaginable disasters with maybe a million people victims of the capitalist back-to-work drive.
Young radicals to the left of the DSA have to figure out a way to consolidate their ranks and begin the process of building a revolutionary movement. Howie Hawkins and his running-mate Angela Walker are clearly too old to play this role but they can play a major role in drawing clear class lines that are so necessary today as we enter a period in which "catastrophe" is the norm.
Dreier worries that Howie Hawkins and Angela Walker will be spoilers once again. In reality, the true spoilers will be the Democratic Party machinery in NY that has already made ballot access for 3rd parties onerous. Given the absolutely horrendous Hobson's Choice between Trump and Biden, more people than ever will be open to voting for the GP. Unlike Sunkara, Hawkins understands that it will take a revolutionary movement to win a Green New Deal and other major reforms so necessary today. That movement will use mass actions in the streets and the openness to new political ideas during election years to move the struggle forward.
Under normal conditions, people tend to be conservative. Not in the sense of the National Review but in the sense of going to work and returning home in the evening to stare at the TV. In the 1960s, I saw people forsaking their conservatism and becoming activists, including me. That was in a time of prosperity. Today, there is no prosperity. Instead, we face a headlong dive into the abyss. The only practical political response is to become revolutionary. Last year before the coronavirus struck, I wrote about crises down the road that would demand revolutionary action. I had no idea that such a time would come so quickly. In 1915, Rosa Luxemburg wrote the Junius Pamphlet as a call to action against WWI and the need for worldwide revolution. We have to begin thinking in the same terms as Rosa Luxemburg who put it forward most eloquently:
This brutal victory parade of capital through the world, its way prepared by every means of violence, robbery, and infamy, has its light side. It creates the preconditions for its own final destruction. It put into place the capitalist system of world domination, the indispensable precondition for the socialist world revolution. This alone constitutes the cultural, progressive side of its reputed "great work of civilization" in the primitive lands. For bourgeois-liberal economists and politicians, railroads, Swedish matches, sewer systems, and department stores are "progress" and "civilization." In themselves these works grafted onto primitive conditions are neither civilization nor progress, for they are bought with the rapid economic and cultural ruin of peoples who must experience simultaneously the full misery and horror of two eras: the traditional natural economic system and the most modern and rapacious capitalist system of exploitation. Thus, the capitalist victory parade and all its works bear the stamp of progress in the historical sense only because they create the material preconditions for the abolition of capitalist domination and class society in general. And in this sense imperialism ultimately works for us.